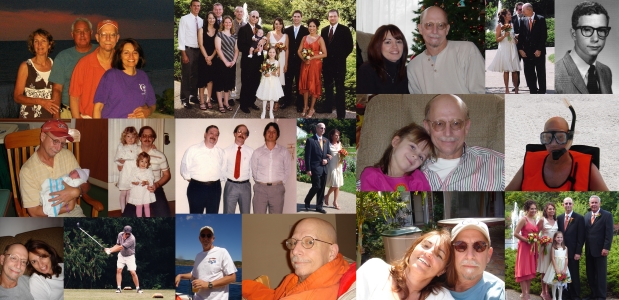 Jack Edward Felts
September 14, 1953 - April 27, 2009
Jack was an incredible man who never let his illness define who he was or how he lived. Jack saw his illness as a side note, just another challenge in a long list of challenges. It was something he worked around, he compromised with and as time went on, something he had to give in to more often than he wanted. But through it all Jack never let it get in the way of living and enjoying his life.

While the last several months of his life consisted of ER visits, hospital stays, tests, procedures, labs, meds and more tests. Jack never lost his sense of humor or his smiles. He was a favorite with his doctors and nurses and many became friends that he would often ask to visit, just to say hello. Jack's love for joking, laughing and teasing extended to them also. Jack loved people and it didn't matter if they were wearing a white coat or jeans. Jack made everyone around him feel special.

Jack felt strongly that he had been blessed with a wonderful family, amazing friends and a good life. Jack believed that there were blessings even in the most difficult times and you didn't have to look hard to find them. Throughout his illness Jack continued to care for his family. Teaching us to leave the past and the future where they belong and to stay focused on enjoying today.

And Jack definitely enjoyed his todays. The todays were filled with Thursdays at the Greasy Spoon and Sunday evenings at Cracker Barrel with Jerry and Valerie, Blue Collar comedy concerts with Becky and Dave, Turkey and Pumpkin festivals, Springfield Electric events, phone calls and trips to see the kids, trips to Florida and dancing in the living room.

Jack never liked being the center of attention but today he is smiling. He is smiling because everything that was important to him continues. His family and friends are enjoying their todays and helping other families so that they may also enjoy their todays.